Practice Multiplication, Addition, Subtraction and Division!
Do you think your kids may benefit from more math practice? If so, here's a Windows program that will help!
So easy to use, no instructions needed
Automatically adjusts to your way of learning to make it more efficient and fun
Nice interface and funny sounds
Multiplication Practice (Numbers 1 to 12)
Division Practice (Numbers 1 to 144)
Addition Practice (Numbers 1 to 12)
Subtraction Practice (Numbers 2 to 24)
Includes several skins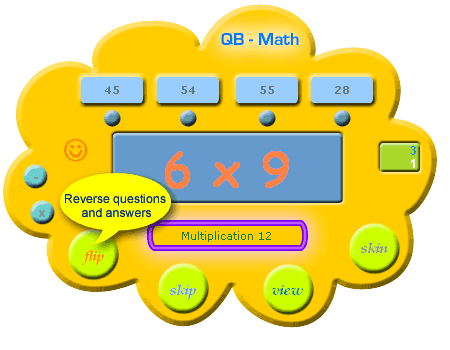 ---
If you like the program and would like to use it beyond the trial period, you will need to buy a Registration Code.

It costs only $14.95 and comes with 30-day Unconditional Money-Back Guarantee.